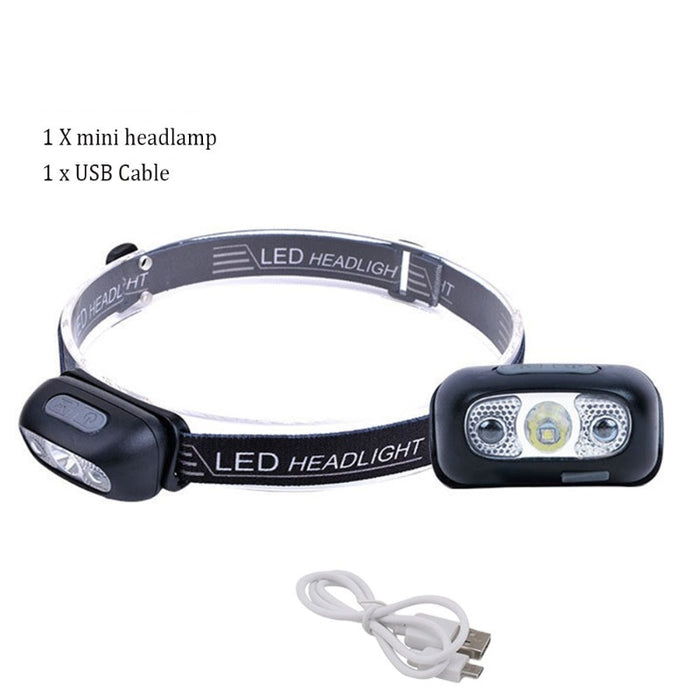 Bright Light-LED Headlamp
Never work in the dark again
You don't have to stumble in the dark ever again! Brighten your surroundings without burdening your hands with Bright Band, the handyman's brightest head tool out there!
Bright Light has the widest angle of illumination than any headlight to give you maximum convenience when working in tight dark spaces and wide nightly areas.
It feels just like a headband and keeps a long running time, perfect for your nightly jogs and cycles. Don't let bad lighting stop you from working, easily get a clear view of everything in front of you!
Key Benefits
Illuminate your workspace- Carry out your work in the dark without missing a thing, enjoy an illuminated front view that's clear as day!
Brighten your perception- Light up everything in your eyesight in just a click, stay aware of your surroundings in any situation!

Unburden your sight- Just like a headband, Bright Belt is light, comfy and convenient to carry while you go on your adventures in the dark!

Bright Band is the ultimate choice- There is no place too dark to work in anymore, strap your Bright Belt to make everything in your perception perfectly visible!
Waterproof - Led headlights are extremely suitable for outdoor activities, it is rated waterproof and this allows you to fully appreciate nature's beauty.
USB Charging & Power Output - You can use any USB port to charge the headlamp when you are outside, and you can also use the headlamp as a power source for battery life when your mobile phone runs out of juice.
Ultra Solid Built Quality - This head flashlight is built to survive, and its polyethylene covering offers trustworthy defense against unintentional drops and scratches in all directions.
Key Features
Normal switch and Inductive switch ( when your hand is within 15 cm near the headlight)
Various Modes - High/ Mid / Low/ Induction
Specifications 
Light source:XPE+COB
Headlight elastic band: adjustable PC elastic band
Headlight lumens: 1000lm (maximum)
Charging method: Micro USB direct charge
Waterproof rating: Life waterproof
Up and down adjustment:30°
Size - 58in x  29in x  32in