SwingAid - Golf Swing Trainer
Achieve A Beautiful Backswing In No Time!
The handy SwingAid was designed to improve both your Backswing and follow through. Its convenient and ergonomic build is set to place your back, arms, and wrists in the proper posture so that you hit every ball with ease.
Fitted with a weighted ball on its tip, the SwingAid gives you the feeling of swinging an actual golf club but in a compact form. This way, you won't have to carry your golf club around just to practice your swing.
Key Benefits
Optimized Swing - Our premium SwingAid is set to improve your golf swing the longer you practice with it. It helps you practice the proper form so that you have an advantage once you step on the turf.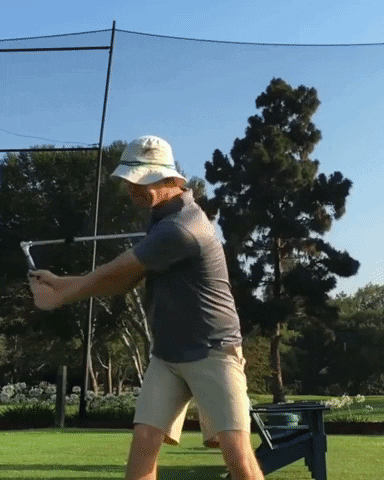 Posture Corrector - Achieving a good swing also means having the perfect golfing posture. The SwingAid helps get you into the proper posture to hit hole in ones.
Practice Anywhere - Due to its compact design, the SwingAid lets you practice your swing anywhere. Whether you're at home, in your garage, or out in the driving range, the SwingAid is a great warm up tool to have.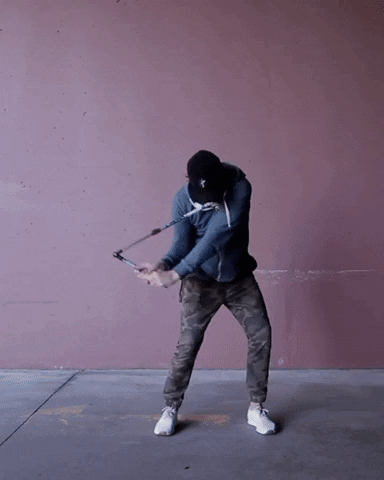 Durable Build - The SwingAid is made with heavy-duty and sturdy materials. This way, you can swing it as hard as you can each time.
Specifications: 
Material: Stainless steel + rubber + plastic